Simon AUGADE, Assaut, 1st April to 30th September 2023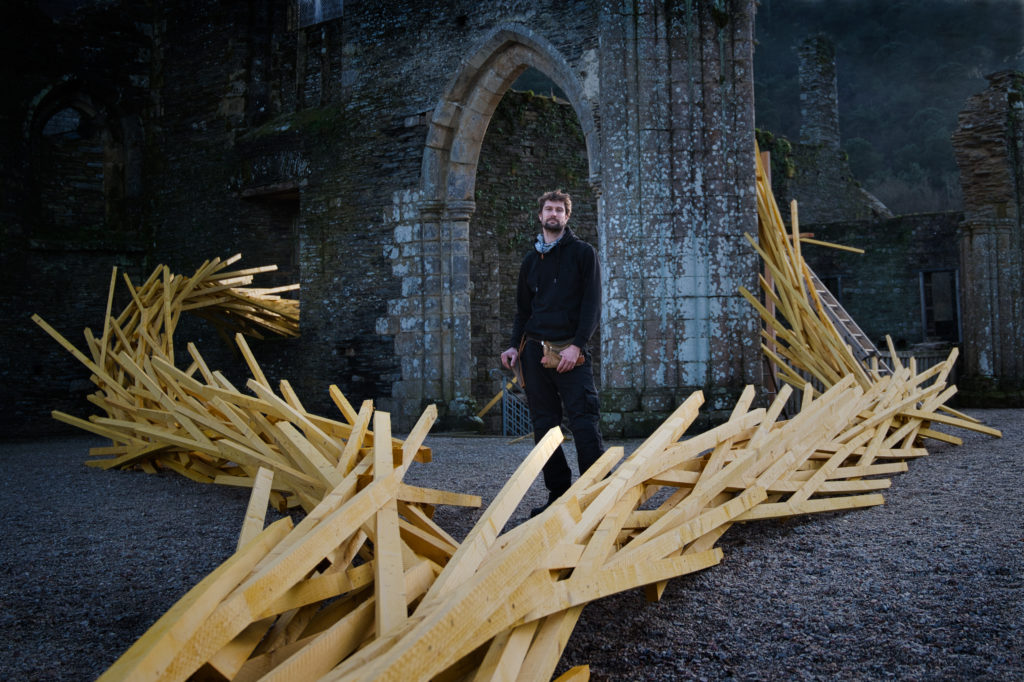 Born in 1987 at Bagnères-de-Bigorre, Hautes Pyrénées, Simon Augade is a graduate of the École Européenne Supérieure d'Art de Bretagne in Lorient.
Working with all types of wood, from milled beams to bark and recycled materials, he creates sculptures that mirror the scale of their installation site. Architectural and often monumental, they tower over viewers, enveloping and astounding them.
During their creation, Augade is at one with his sculptures, working from his own handmade scaffolding. When the scaffolds come down, the magic is revealed.
Although they are imposing, his creations have a playful lightness, appearing almost mobile.
His work embodies the recurring themes of limits and borders, balance and change, interstice and duality, and the unseen role or behaviour of things.